Funds Required [kitab al-Isra of Ibn al-Arabi]
Funds Received
Reached: $715
Goal: $1500
The Ibn al-Arabi Foundation has an initial budget of $1500 for the book "kitab al-Isra", its critical Arabic Edition plus Urdu translation. However, we have only received above mentioned funds for complete the project. Your support can help us to achieve that goal and make this valuable knowledge accessible to a wider audience. By contributing to the Foundation's efforts, you can help bring the teachings of Shaykh al-Akbar Ibn al-Arabi to those who seek it.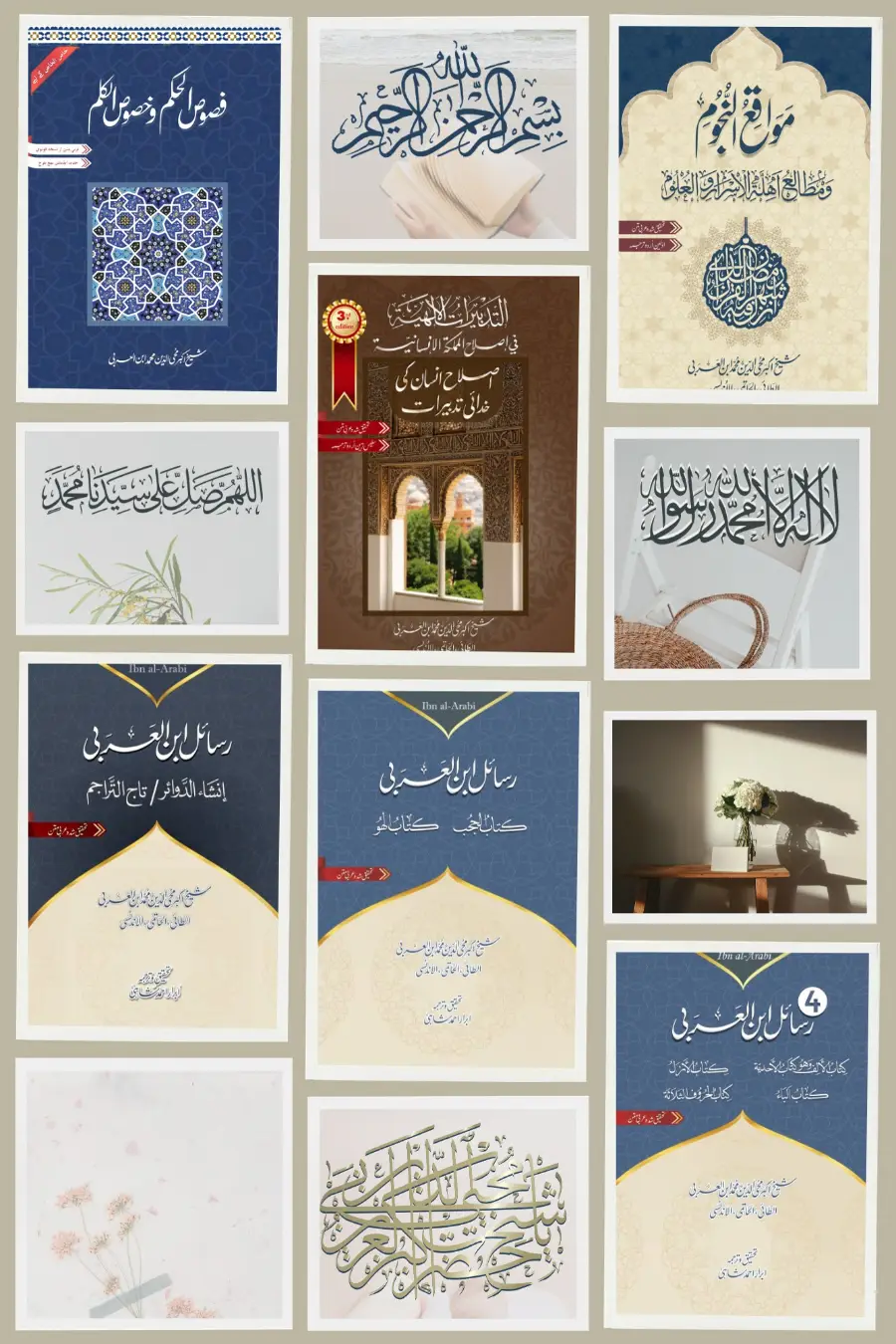 Ibn al-Arabi Foundation was founded on 17th of Ramadan, 1428/2007, on the birthday of Shaykh al-Akbar Muhyiddin Muhammad Ibn al-Arabi, with collaboration of two young indviduals, Abrar Ahmed shahi and Hamesh Malik. Since November 2015 we are working under spiritual guidance of Shaykh Akmad Muhammad Ali from Egypt. who is a follower of Shaykh al Akbar Ibn al Arabi. Books published after that date should reflect this new development. We are dedicated to bringing out works of our beloved Shaykh in terms of new accurate Arabic editions, using the best available manuscripts. we also intends to publish High-quality translations of these classic texts into contemporary understanable Urdu. Till today we have edited and translated more than 30 Books and Rasā'ils of our beloved Shaykh, and published more than 20 books and Rasial in terms of bilingual editions. For detail of these published works please visit publication section of the website.
To establish a comprehensive platform in Pakistan dedicated to the works and teachings of Shaykh al-Akbar Mohyiddin Ibn 'Arabi. The resources and library you plan to house would be a valuable asset for scholars and researchers, as well as for anyone interested in learning more about his teachings. Offering courses and workshops on the sciences of Shaykh al-Akbar Mohyiddin Ibn al-'Arabi would be a great way to introduce and familiarize individuals with his universal ideas, and help spread awareness of his teachings. Making authentic reading materials and other resources available on your foundation's website as a waqf 'amm is an excellent way to develop a community of individuals interested in his sciences. Working in collaboration with international organizations who share a similar vision and mission would allow for more comprehensive efforts in promoting the works and teachings of Shaykh al-Akbar Ibn 'Arabi.
Latest News
Membership is a kind of support which Ibn al-Arabi Foundation seeks from all those who not only believe in the Sufi knowledge of Shaykh al-Akbar but are willing enough to contribute for its revival. So join us today and show your love and affection for the spreading of this Divine Knowledge.
The Foundation's benefits are geared towards providing members with access to the latest research and publications related to Ibn al-Arabi, as well as opportunities to connect with like-minded individuals and receive support for their studies. The discounts on retail prices for books published by the Foundation are a significant benefit for those interested in deepening their understanding of Ibn al-Arabi's teachings, as they can access high-quality resources at a lower cost. Moreover, as a life member, individuals can receive every new publication of the Foundation for free, which allows them to stay updated on the latest research and developments in this field.
To make it easier for scholars worldwide, we have introduced a new initiative of selling Arabic editions of our books in PDF format.

To order any PDF Arabic soft copy of our books, please visit the book page in the
Publications
section of our website and contact us directly through the Contact Us page or by emailing us at
Shaykh Ahmed Muhammad Ali
Shaykh Ahmed Muhammad Ali is recognized has a deep spiritual connection with the Shaykh al-Akbar through kashf and shahud (unveiling and witnessing). He is the spiritual force behind many of the activities of Ibn al-Arabi Foundation. Based in Egypt, Shaykh Ahmed Muhammad Ali plays an integral role in guiding individuals along the path of the Tariqa al Akbariya, helping them to develop a personal relationship with the divine and a deeper understanding of the teachings of Ibn al-Arabi.
Abrar Ahmed Shahi, the founder and president of Ibn al-Arabi Foundation, who has made significant contributions to the study and dissemination of the teachings of Ibn al-Arabi. He has edited and translated over 35 of Ibn al-Arabi's works from Arabic to Urdu, making them accessible to a wider audience. In addition, Shahi shares his knowledge and insights through lectures on YouTube, emphasizing the importance of true and authentic understanding of Ibn al-Arabi's teachings.
Hamesh Malik
Hamesh Gul Malik is the co-founder and Secretary General of the foundation, he has played a significant role in promoting its mission and values. It's also commendable that he has worked towards improving the Urdu edition of the foundation's works and has supervised proofreading to ensure accuracy and quality. This demonstrates his commitment to ensuring that the foundation's publications are accessible and of high standard.
Furthermore, his participation in the weekly session sittings, known as "Ibn al-Arabi Baithak", as an active speaker,